In my previous post, I talked about what I'm leaving behind in 2017. A lot of the lessons I learned heavily impacted where I put my money in 2018, and what I considered to be a worthwhile ROI.
My criteria for where I spent my money was simple: Will it help me save time or grow my business?
When it comes to saving time, this would be an expense that would allow me to take back my time and focus it either in or on my business in ways that would generate more income for me.
When it comes to growing my business, I see this as something where I won't necessarily see immediate gains, but can use to project growth in the future.
To start, here my favourite tools that save time and help me automate or polish elements of my business:
Tools: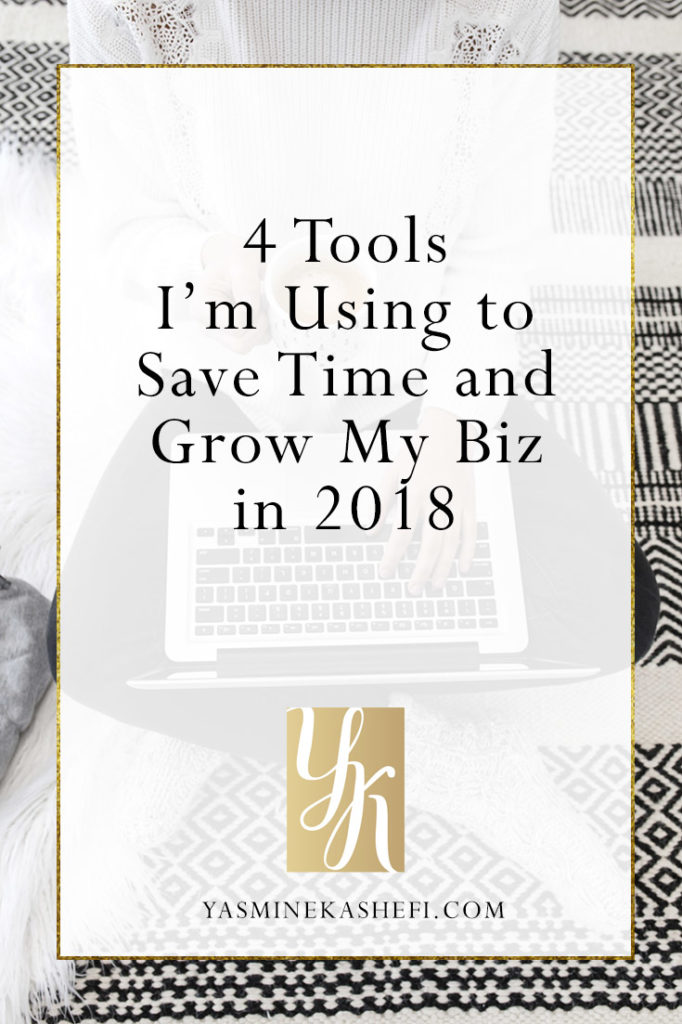 Acuity Scheduling – Not only does this tool help automate booking discovery calls and schedule ongoing client communications, it can be used as a payment tool as well for one-off strategy calls. The time I save from having to coordinate schedules is well worth the $10 a month
Dubsado  – This tool is a dream and the thing that pains me the most is I'm not even using it to its full potential. From managing contracts, intake forms to tracking time, I can easily manage my clients and my business from this one tool. In 2018, I plan to take better advantage of Dubsado's workflow to enhance my client experience.
ConvertKit  – After starting out with Drip, I recently switched to ConvertKit which I am loving so far. With an easy to use interface and fantastic segmentation options, I'm excited to get more utility out of ConverKit in 2018 as putting more energy and attention into my weekly newsletter is a top priority!
Adobe Creative Suite – I'll be honest, I've never used Canva and likely never will because my love for the Adobe Creative Suite runs so deep. I've been using an Adobe tool of sorts since I first dabbled in graphic design when I was 15 and while it's not my core focus, Photoshop, InDesign, Illustrator, Premiere, After Effects and more have been used consistently in my business, for both my work and to jazz up things for clients. $50 a month for a Creative subscription may be steep (especially as I've been hiring incredible people to help me with my graphic design), I still use one or more of these tools daily in my business. With several new offerings in the works for 2018, Adobe Creative Suite will no doubt help add some polish to my marketing materials.
Next week, I'll be back with the bigger investments I'm making. For 2018, I'm choosing to invest in people versus courses, and can't wait to share some of the incredible people I'm working with to drive my business forward.