Do you want increased profits, less time spent working and more time with the people you love?
It's not an impossible dream.
Hey there fellow entrepreneur!
If you're here, you probably admitted to yourself that you need some help. 
Maybe you're overextended and on the verge of burnout, or maybe you're not sure how to get to the next stage in growth? Maybe you're doing too many things and want to refocus your energy. Maybe… 
You get the picture. Business problems are not easy, nor are they all the same. So why do we keep trying one-size-fits-all approaches to solve them? Don't get me wrong, courses are a great educational resource, but if you want to get straight to the point and figure out what you need to do for your individual business, you've come to the right place.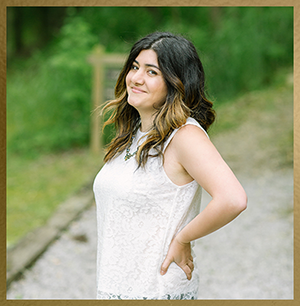 I'm Yasmine and I'm a Creative Business Strategist. Over the past 10 years, I've worked at some of the biggest companies and marketing agencies in the world. Then, I went on to complete my MBA and open my first business in 2015 as a Strategy Consultant. I've worked with medium to large organizations, doing what I do best: solving problems. 
Along the way, I've worked with creative entrepreneurs and noticed they truly appreciated a customized approach to problem solving in their business and that is what brings me here today. I'm here to help you. My approach is simple: I look at your entire business to identify opportunities for growth and efficiency. I believe that you can achieve more balance in your life if you can create a stable, balanced business.
Whether you're looking for a check-up for your business to see where you stand, want ongoing, weekly coaching support to keep you on track or a part-time Executive to help you keep the engines running, I cannot wait to join you on your biz journey.
Sound good? The next step is easy!
The biggest factor in working with someone is to see how well you vibe. If the fit, support and trust isn't there, you won't get any value out of the relationship.
That's why you can book a free Introductory Call with me so we can get in touch and learn more about each other.  I have limited number of calls I can accommodate each week, so book yours now! You have nothing to lose and a whole lot to gain!
Go on, click the button below. It'll take you to my scheduling site where you will need to complete a quick onboarding form before we start. I promise this exercise will be worth it.
Can't wait to chat with you!