Get organized.
Increase productivity.
Scale your business.
Maximize your visibility.
How?
The Annual Plan
It's a customized, done for you biz playbook to set you up for
your MOST PROFITABLE YEAR yet!
Now accepting clients for a April 2018 start.
I see you there.
You're tired of figuring it out as you go.
Tired of wasting time on a bunch of different tactics just to see what sticks.
Tired of working crazy hours only to stay at the same level.
Tired of being too busy to delegate.
Tired of wondering what's next.
Just plain tired.
You've established your brand, have a good foundation and know what makes you stand out. 
Let's get you to the next level.
You need a plan.
Maybe you created one in 2017 but abandoned it by February.
Perhaps you meant to create one and never got around to it, so you've been winging it again.
Or you've bought yet another workbook or a course that you never had time to finish.
Let's do things a little differently in 2018, okay? 
Get a sustainable, strategic and customized done-for-you business plan to help your business soar to new heights this year! I'm not going to tell you what your business needs, I'm going to lay out what you need to do step by step.
With The Annual Plan, we're going to:
Establish your strategic and financial goals for 2018 to keep you focused on what matters.
Refine your systems and processes to maximize your productivity and profitability.
Plan out your sales activity and sales goals for the whole year so you know exactly where your revenue is coming from.
Figure out your marketing calendar and content themes for the whole year.
Audit your tools and services to save money and time.
Anticipate when and what to outsource and delegate before you're too overwhelmed to do it.
Get insight into your workload to better evaluate your capacity new opportunities
Review your monthly play-by-play to help you stay on top of everything
Lighten the mental load and let you breathe a sigh of relief because I'm going to do this all for you! 
Hi! I'm Yasmine and I'm here to help! I'm a corporate-consultant-turned-creative-business-strategist who built a multiple six figure strategy consultancy by helping businesses scale and run efficiently.
Now, I work with ambitious female entrepreneurs who are looking to scale their business to new heights.  If you're tired of being told what your business needs and you want to be given a strategic, customized, well rounded plan of action to hit the ground running in 2018, then let's talk.
I can't wait to help you find clarity, scale your business, increase your profits and more, using the same process I implemented my corporate clients (but without the five figure price tag).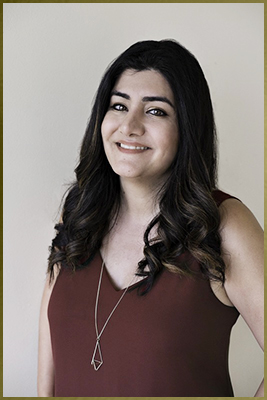 1. Book the call & complete the onboarding!
Book a complimentary introductory call with me to make sure we're a good fit and that this package is right for you and your business.
In order to make the most of our time together, you will complete an onboarding exercise at this stage. The onboarding form helps me prepare an assessment of your business for our call so we can dive right in.
2. Kick off and discovery calls
In this stage, we'll dive right into your business.
On our kick-off call, we will have a candid discussion about your business, your goals, current strengths and weaknesses and more.  Two more one hour discovery calls will be scheduled a few days later so I can dig a little deeper on specific items we discussed in order to provide the most value possible with your customized business plan.
3. Planning and review
In this phase, I will review everything we discussed and develop your customized annual plan, providing you with a comprehensive playbook to guide your way to increased profits, flexibility and balance in 2018.
We'll then schedule a call to review the initial draft of the plan together to ensure all your goals and business challenges are properly addressed.
4. Delivery & follow-up
The business plan will be finalized and delivered. Instead of worrying what to write, where to spend your time or how to meet your financial goals, all you have to do is check your handy plan with a monthly breakdown of what to focus on and you'll be on your way.
Following delivery, you are welcome to 30 days of complimentary email support to address any follow-up questions you have!
Knowledgeable, relatable, actionable. Yasmine has been the most incredible professional resource I've found to help me get from goal to action to result. She takes a research and experience-backed approach to focus on strategy and implementation. Yasmine has gotten me organized to scale my business in a BIG way and I'm addicted now. She's my secret weapon that's too good to keep a secret!
Andrea Stang
Yasmine is a lifesaver!!! When I was overwhelmed with too much to do, she was the only one who could ease my scattered mind by giving me direction and support on what to tackle. Working with her helped me turn all my big ideas into action and her strategic brain was exactly what I needed.
Charlene D'Aoust
This is more than just goal setting. You're getting customized, comprehensive strategic advice to help you achieve your goals.

 
What is peace of mind worth to you?
The Annual Plan is a fully customized plan to help your individual business succeed and scale to new heights in 2018.
It includes all calls, planning and support during the engagement for less than the price of an equivalent e-course and I do all the work for you!
When you book The Annual Plan, you'll get
Four 1-hour strategic problem solving calls (Value of $500)
A customized, done for you annual plan for your best year ever (Value of $4,500)
Unlimited e-mail support for 30 days following the delivery of your plan (Value of $500)
Steep discount on Results Coaching for ongoing accountability and support (if booked at the same time)
All for an investment of $3,497.00 
This means less time filling out worksheets and trying to figure out what to tackle first, and more time getting things done and growing your business.
Custom plans are booked on a first come, first serve basis so let's get planning today so you can start 2018 off right! 
Spots have been claimed through March 2018. I am now accepting clients for an April 2018 start.
Got questions? I have answers!
How long does the process take?
From our first kick-off call to report delivery, the process should take approximately three to four weeks. This can vary depending on scheduling. You will be provided with a more detailed timeline following the kick-off call.
You don't know my business as well as I do. Why should I pay you to plan for it?
Fair point. I won't know your business as intimately as you do, but what I can bring to the table is almost a decade of experience of problem solving and business planning for companies of all sizes. This means I can look at the problems you're dealing with every day with fresh eyes, offer new solutions and pull from best practices in other industries that can make the way you do business a lot easier.
Plus, this is what gets me jazzed. I genuinely love this stuff and want to make your life easier and less stressful. So let me 😉
Do you offer payment plans?
I have a question you haven't answered yet!
Drop me a note at hello@yasminekashefi.com and I'll get back to you right away!
Ok! I'm ready to start!
Yay! I'm so excited to get to know you and your business. To get started, click the button below to book a complimentary call.
I can't wait to help you make waves in 2018.